Switch to the tab Import to import a file to the Simplifier instance.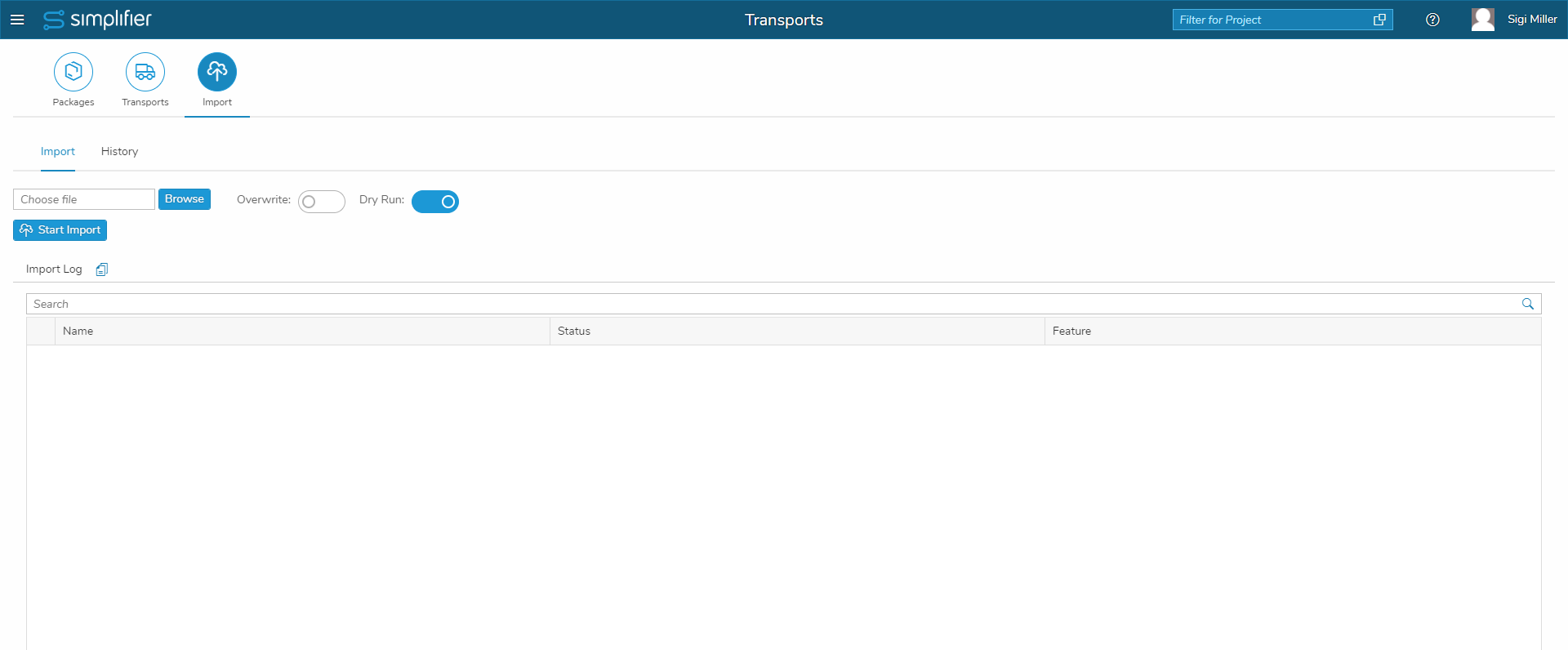 | | |
| --- | --- |
| Importfile | Choose the file you want to import. |
| Options | If you select Overwrite, all features that already exist are overwritten with those from your transport file. Otherwise, only the new features are transported. |
| Import | If you select Dry Run, the content of the transport file is analyzed and a list of all features is displayed. It does not import the data so you can simply test how the transport would work out. |
After selecting your transport file and setting it all up, click Start Import.
| | |
| --- | --- |
| | The whole import log will be copied to clipboard. |
History
Switch to the History tab to view an overview of all imported transports.

On the right side, you get information about the Import Date, Strategy, Importer and Source.
If you click on Import Protocol, the list of all imported artifacts is displayed.