The License View is a read-only overview to control and update your current License Details.
| | |
| --- | --- |
| Setting | Description |
| Serial Number | Unique Identifier of the License Key |
| Version | Version of License Model |
| Valid until | This Date represents the License Expiry Date |
| Created | This Date represents the License Start Date |
| Max App | Amount of Apps that can be executed and maintained within Simplifier |
| Allowed external users | Amount of external Users that do not contain your corporate email domain in their email addresses |
| Allowed internal users | Amount of internal users that contain one of the configured corporate email domains in their email address |
| Internal Domains | Internal Email Domains to differentiate between external and internal users |
| TBaaS API Key | Deprecated API Key – not used anymore |
| License Update | If you receive a License update from Simplifier support, you can copy & paste the license content here |
| Fingerprint | The Fingerprint of the License Key |
Update License automatically
To update the license, click on Refresh License – the Server connects to our Management Server (mgmt.simplifier.io) if possible and updates the license automatically.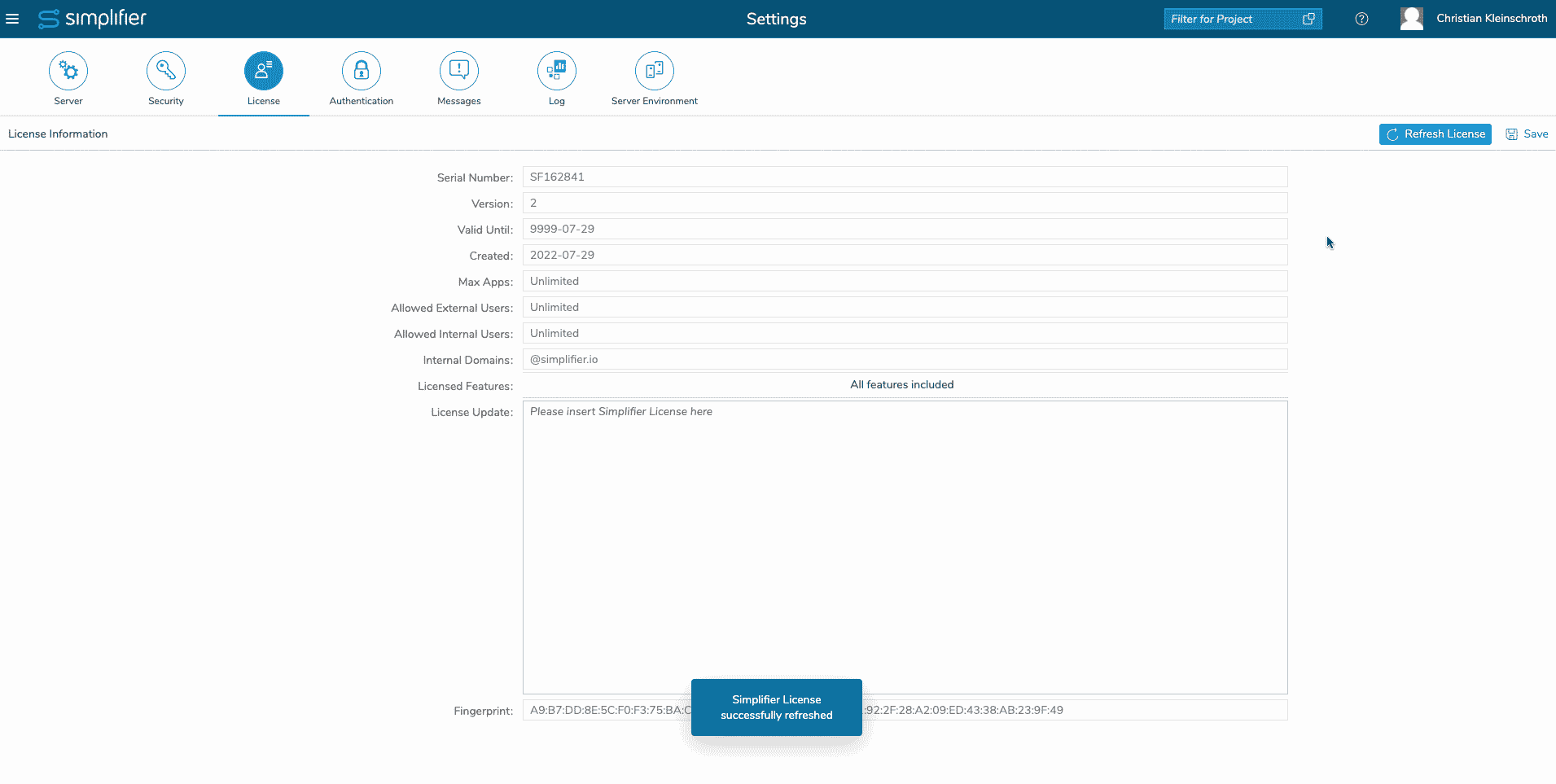 Update License manually
To update the License manually, you have to access our Customer Portal first. Should you not have access to it yet, please contact our Support.
Download License
In the Customer Portal click on Licenses and select the corresponding Server Instance.
Click on Show License and Copy the License with Click on "copy to clipboard" into your clipboard. After doing so you can open the Simplifier License Setting on your Server Instance and paste the new license into the License Update Field. Press Save to apply the update.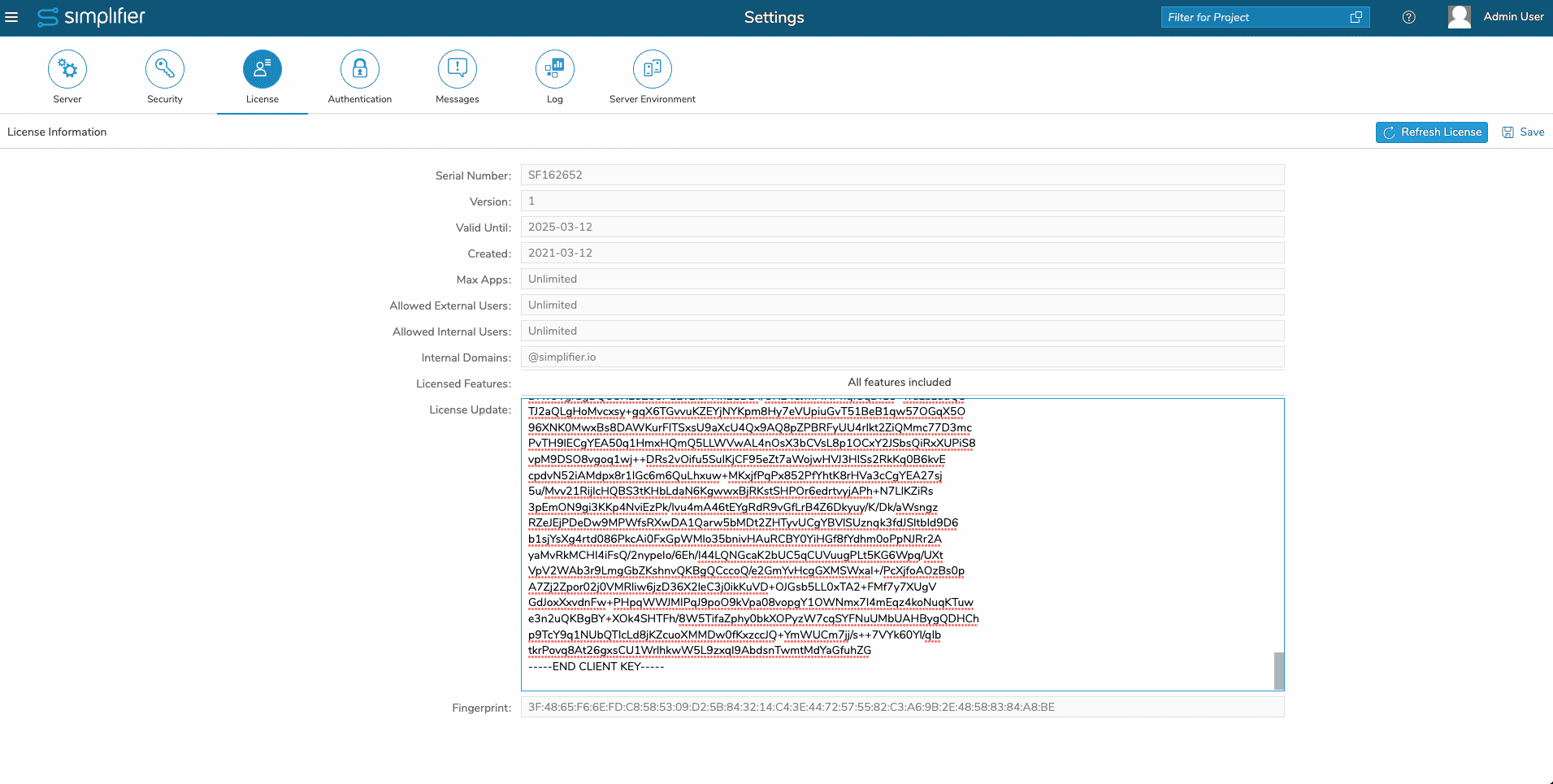 Validate Update
After updating the license automatically or manually – you should see the License Version 2 or higher to verify that the update has been successful.