Within the tile for Templates, you can create templates in HTML-format.
Templates are HTML templates that allow you to create and consistently use patterns.
To create a new template, click on the plus icon in the template overview. Select the folder name and enter a template name, optionally a description. Now enter the HTML template content.  On the right side, you see a preview of the template. Once you have created the template content, click Save.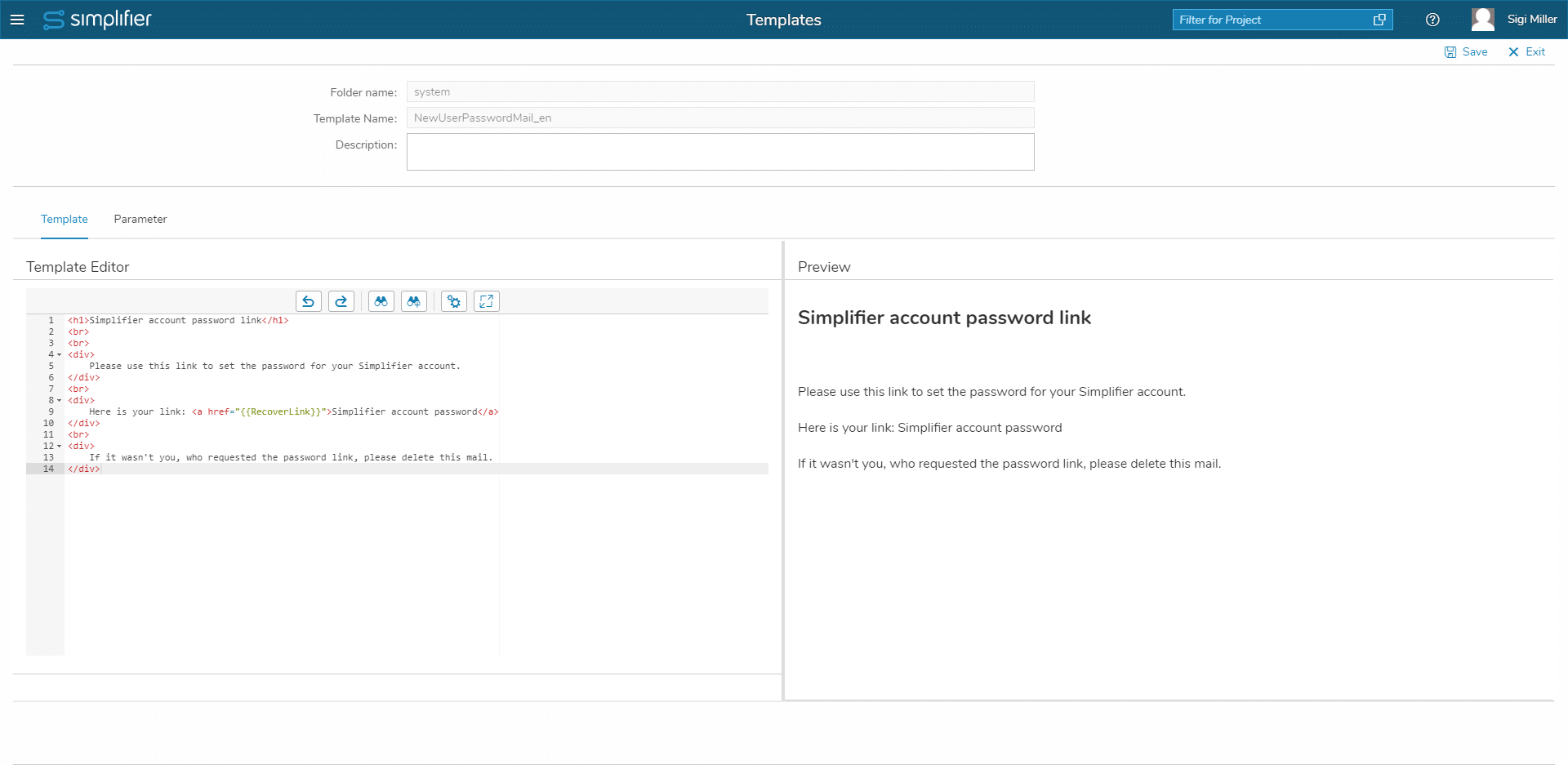 In the Template Editor, you have several options in the toolbar:
Undo
Redo
Search
Search and Replace
Settings
Fullscreen
In addition, it is possible to parameterize templates. To do this, switch to the tab 'Parameters'. Via the plus icon, you can add new input parameter.