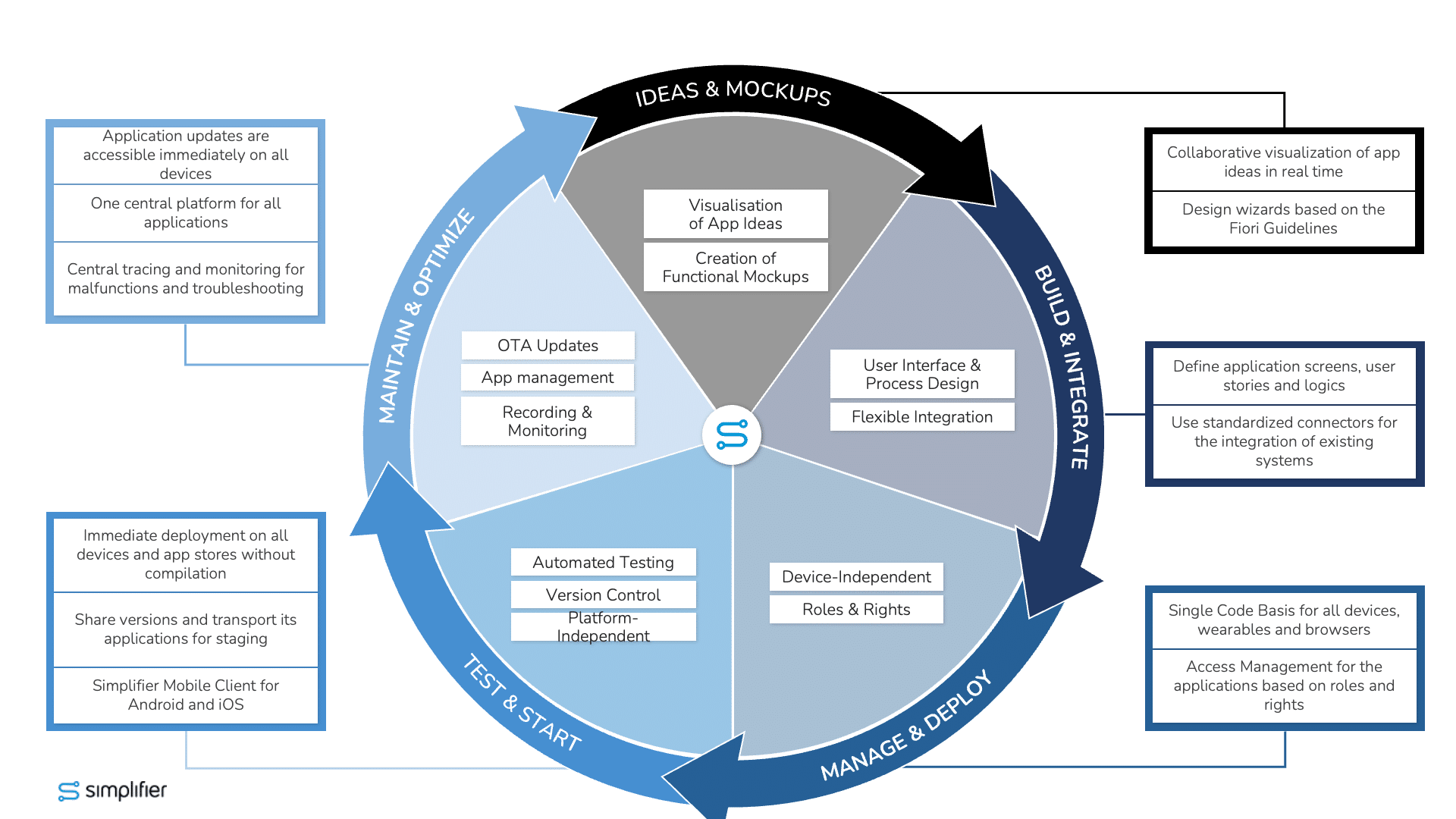 Governance with Simplifier
Our governance is built within the simplifier core architecture and provides the following benefits:
Ensures consistent and standardized application development, deployment, and maintenance
Reduces the risk of errors and inconsistencies in the code due automatic generation
Improves agility and speed to market
Better manages resources and budgets
Identifies areas for improvement in application performance and usability
Informs decisions about retiring or replacing applications and/or interfaces
Simplifier Governance Capabilities
Every app accesses the central configured Identity Provider in the server settings. By using the server action within process designer  a certain Identity Provider can be selected (per app).
You can find instructions here
You can use our User Business Object to read
combined with a condition you can hide fields via ui action or filter certain data.