Application Properties
Open Application Properties and Releases by clicking on the application name in the upper left corner.

This opens a new dialog box in which you can see the application properties directly.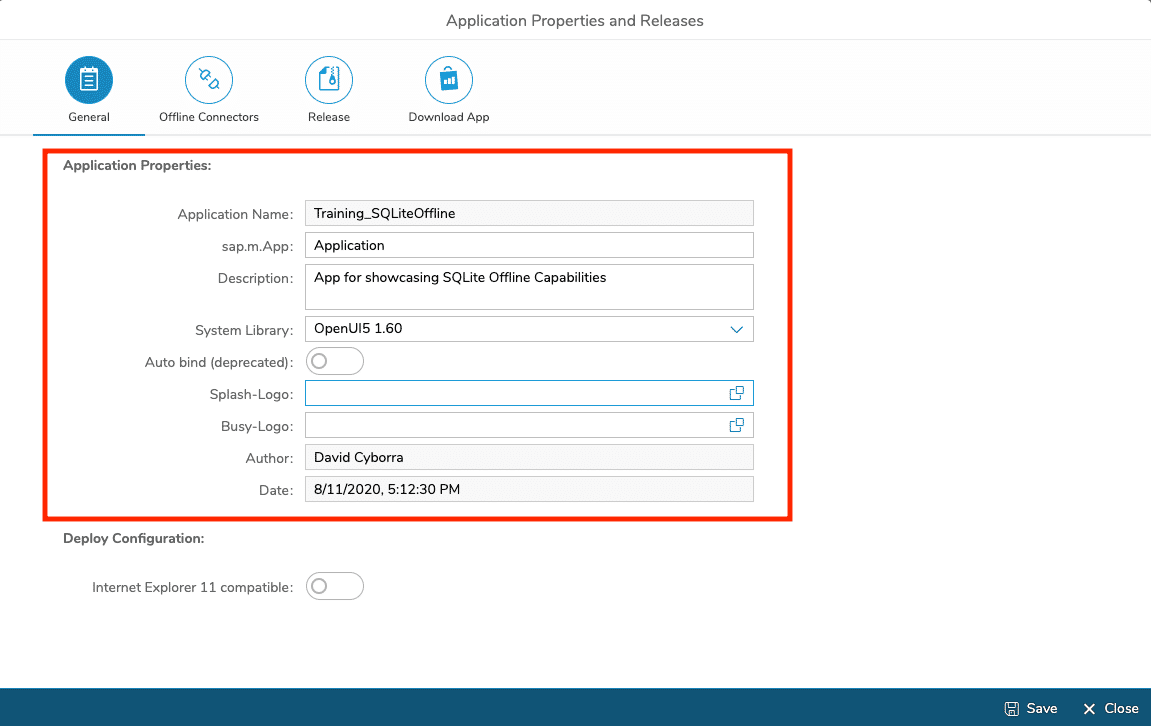 | | |
| --- | --- |
| Application Name | The name of the application. |
| sap.m.App | The specified expression is used as ID for the application envelope. |
| Description | The description is displayed in the application overview list. |
| System Libary | Choose the Version of the SAP/OpenUI5 Runtime (Read more) |
| Auto-bind (deprecated) | Remove the Old Autobind Library to get over 100% saving in initial application loading. Therefore you have to take care, that no bindings uses screen models directly |
| Splash-Logo | The selected image is used as logo for the initial loading of the application. |
| Busy-Logo | The selected image is used as a logo for asynchronous calls within the application (e.g. for connector calls or methods of business objects). |
| Author | Creator of the application. |
| Date | Creation date of the application. |
Deploy Configuration
In the lower part of the window, you can activate the following deployment parameters for production environments: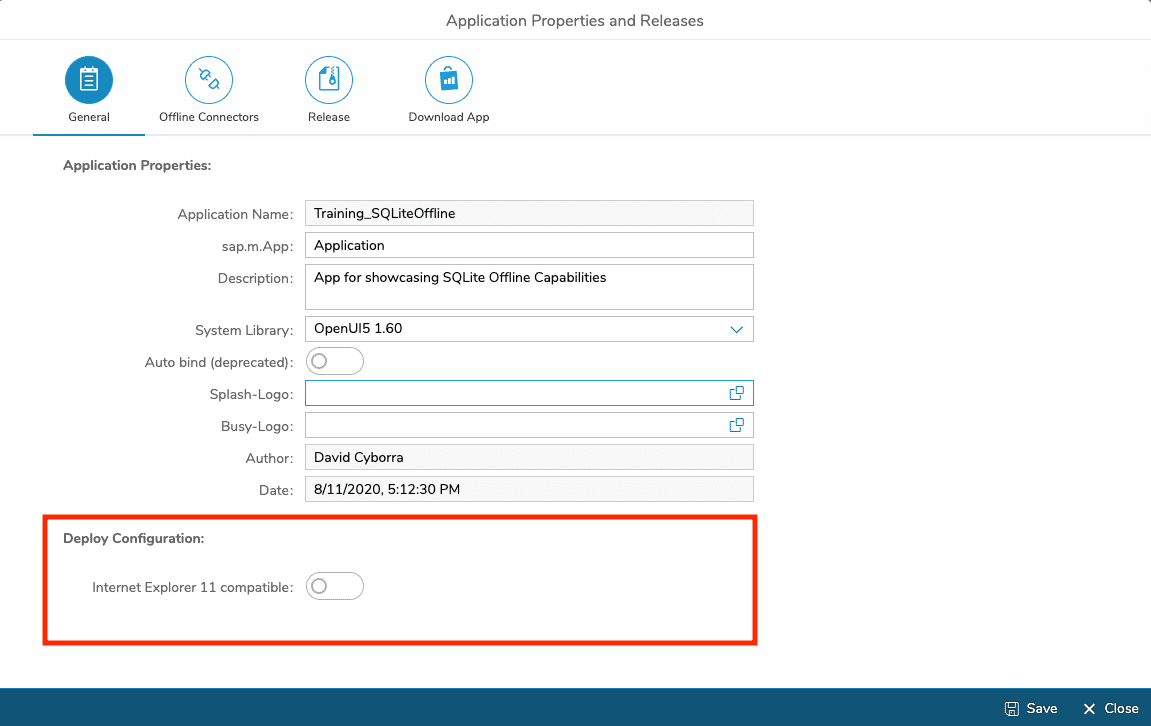 | | |
| --- | --- |
| Internet Explorer 11 compatible | Transforms source code to ECMA5 standard and adds additional polyfill functions to reach full ECMA5 compatibility |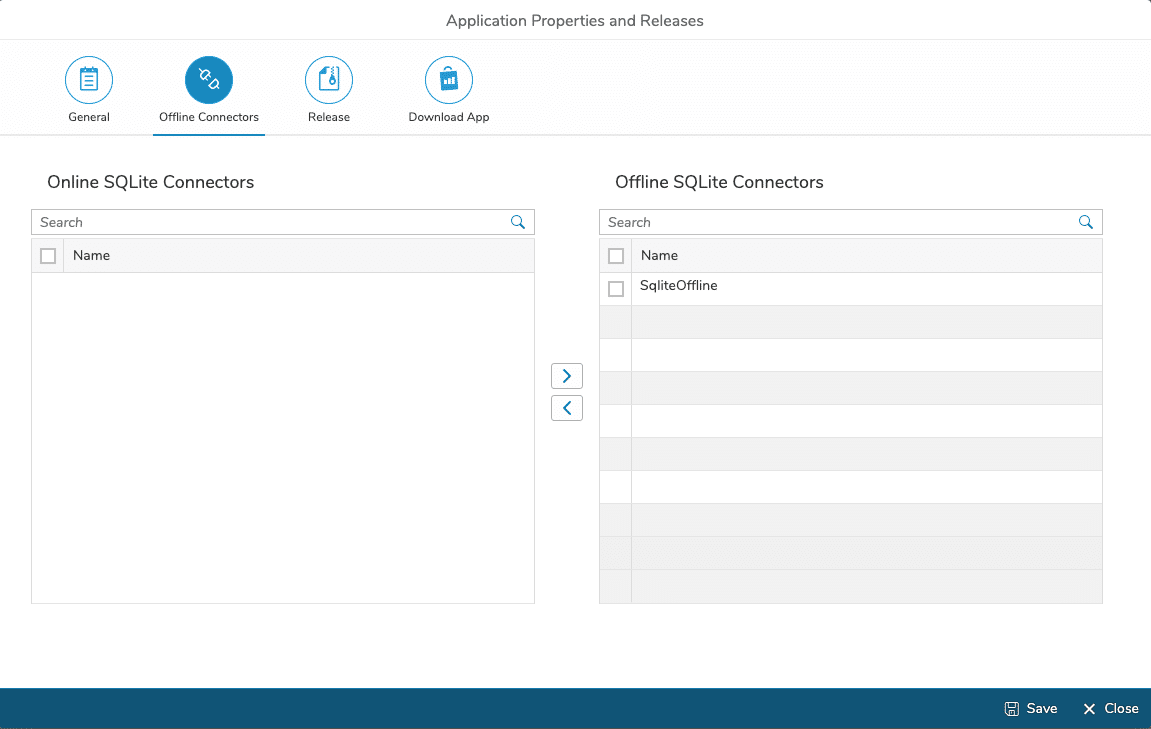 Releases
By switching to the tab Release, you see an overview of all created releases of this application.
Create new Release
| | |
| --- | --- |
| At the bottom right you can create a new release by clicking on New. | |
| There you can add the Release Notes. By clicking on Create, a new transport for this application is generated. | |