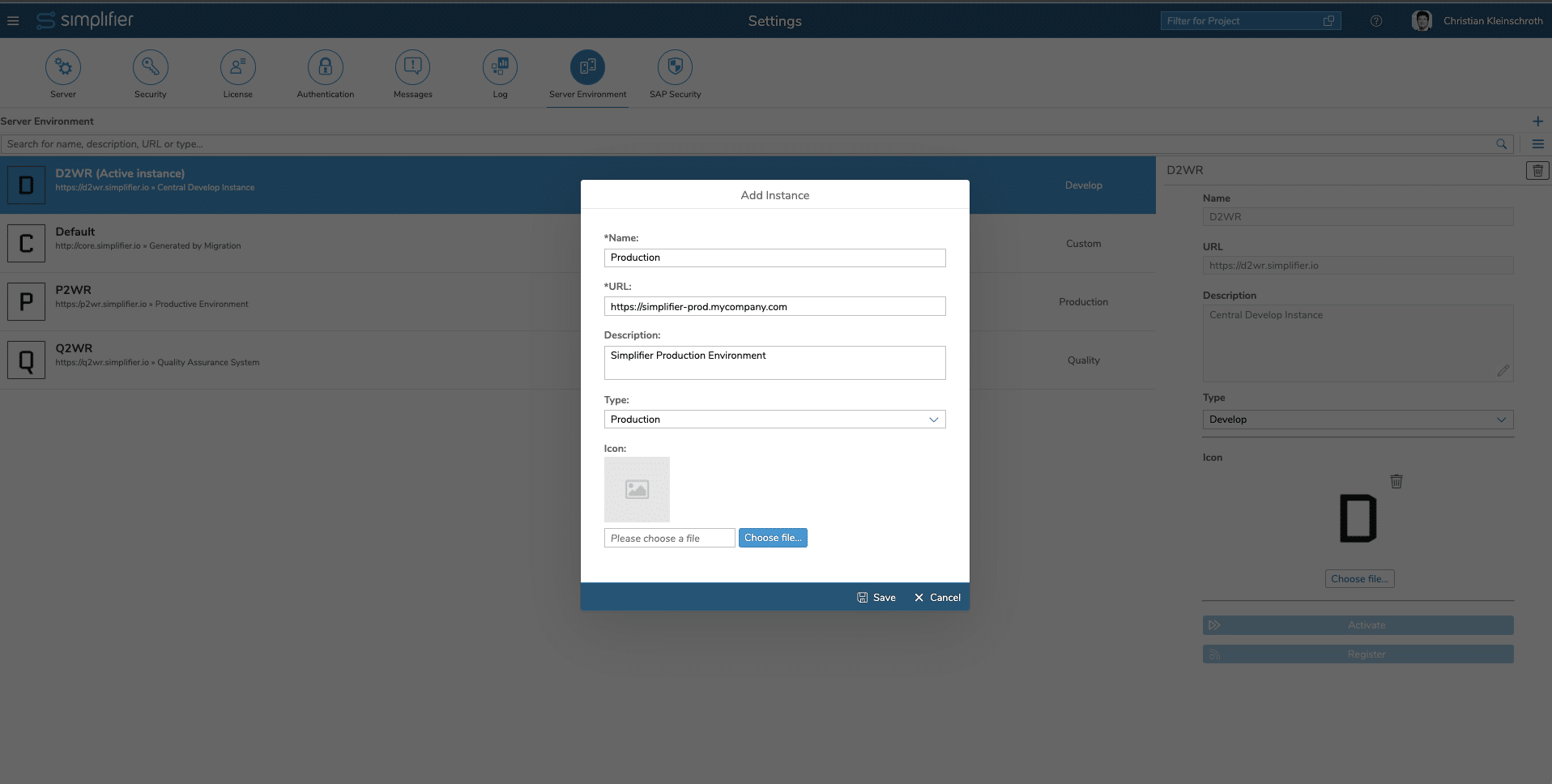 Set a name, the URL, optional a description. Select the type and upload an icon, otherwise a default icon is set. Save your settings.
In the overview, you have the usual possibilities. Once you have selected an entry, you can adjust your previously defined settings on the right and activate or deactivate the instance.
Connector calls
are always executed with the settings of the active instance.