Step 1: Enter the RFC Function Module name
You can enter a complete name of the function module or a part of it (see screenshot) to search for the existing rfc enabled function module.
Step 2: Select Functions
In the next step, the wizard presents you the search results. You can select all or single function modules for automatic call creation. Select the function modules that you need and then move them to the right side by using the arrow buttons.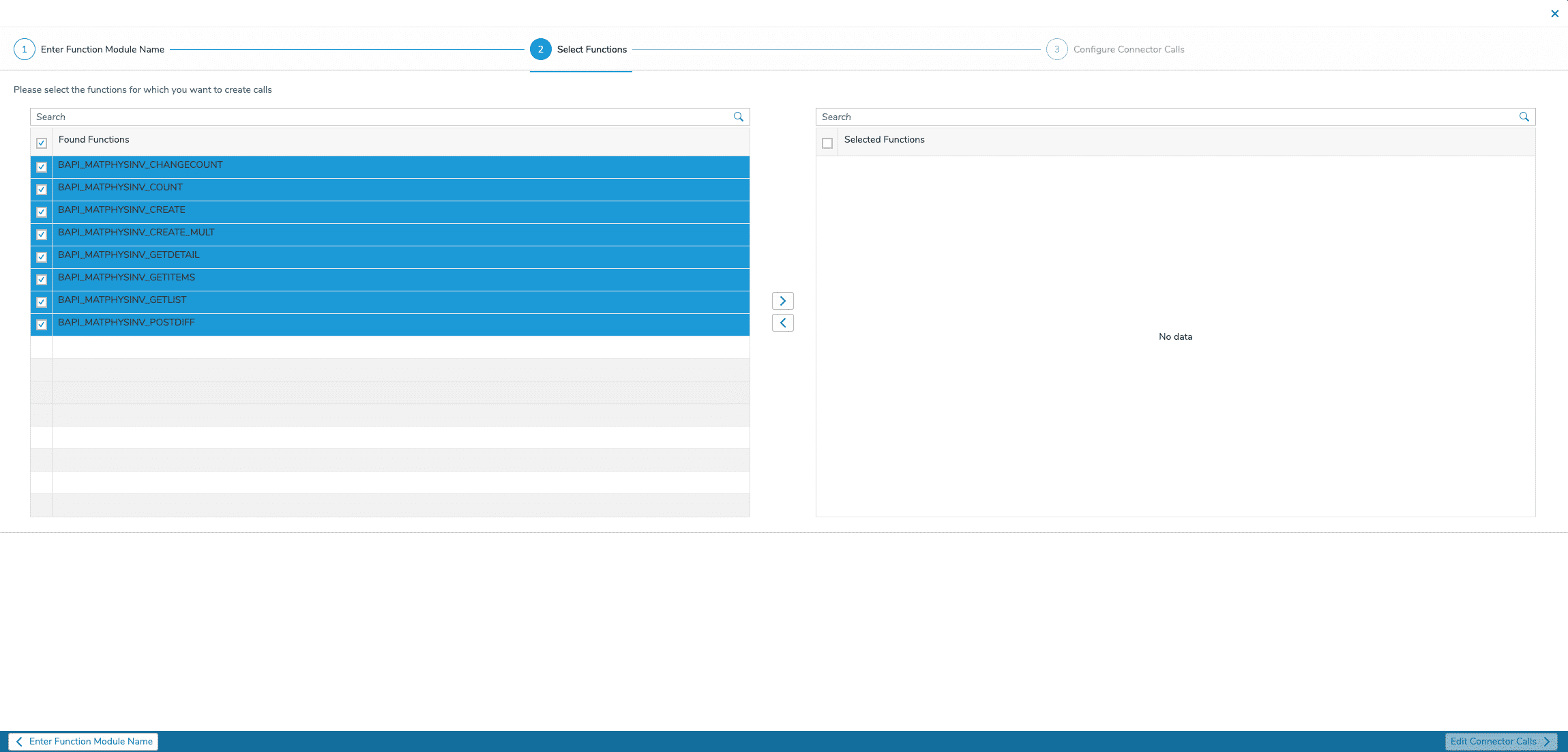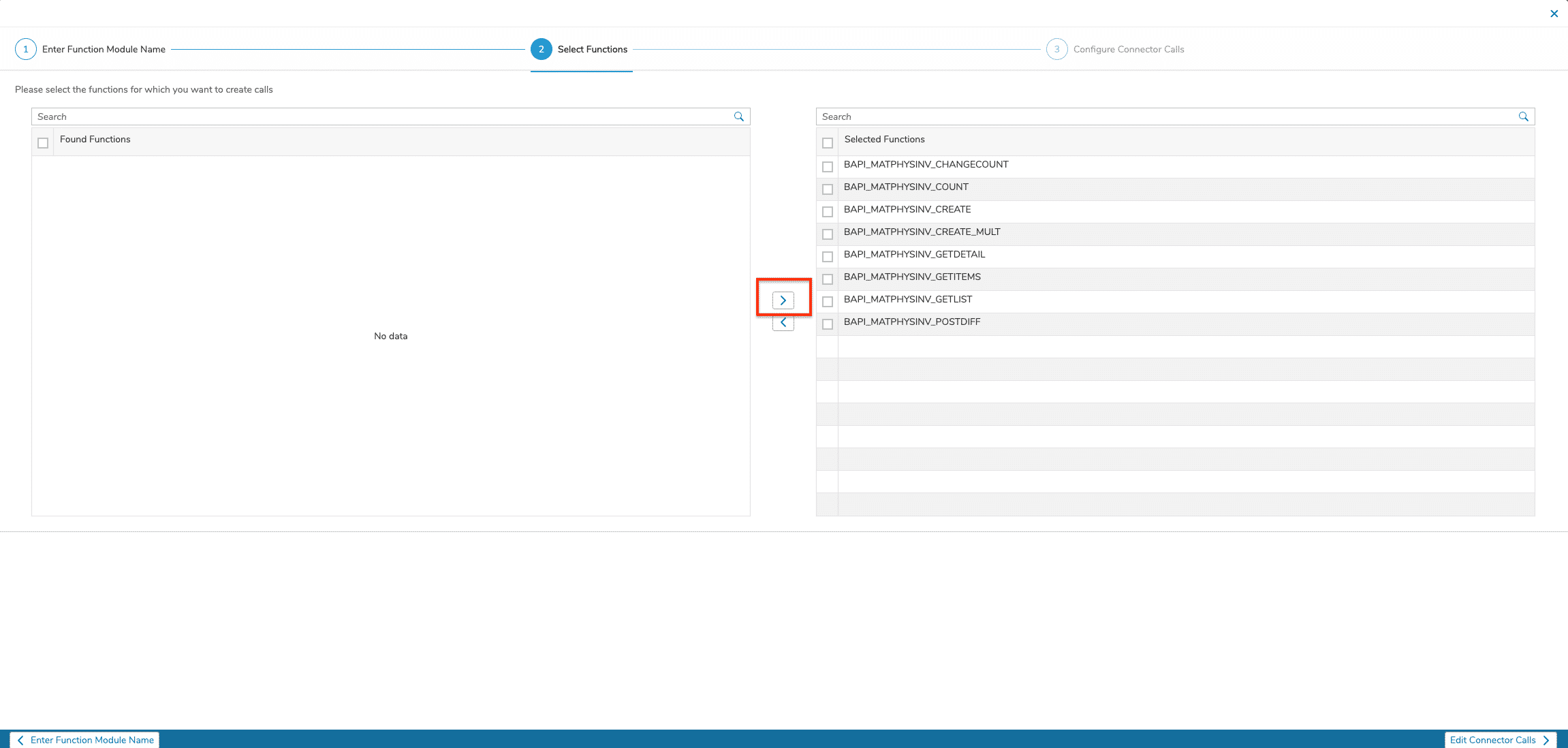 Step 3: Adapt call name and descriptions
In the last step, you can change the calls' name and description (optional). Start the automatic call creation by click on the button 'Create Connector Calls'.
After the calls and the respective data types have been created automatically, you can continue testing or use the generated connector calls in your application.