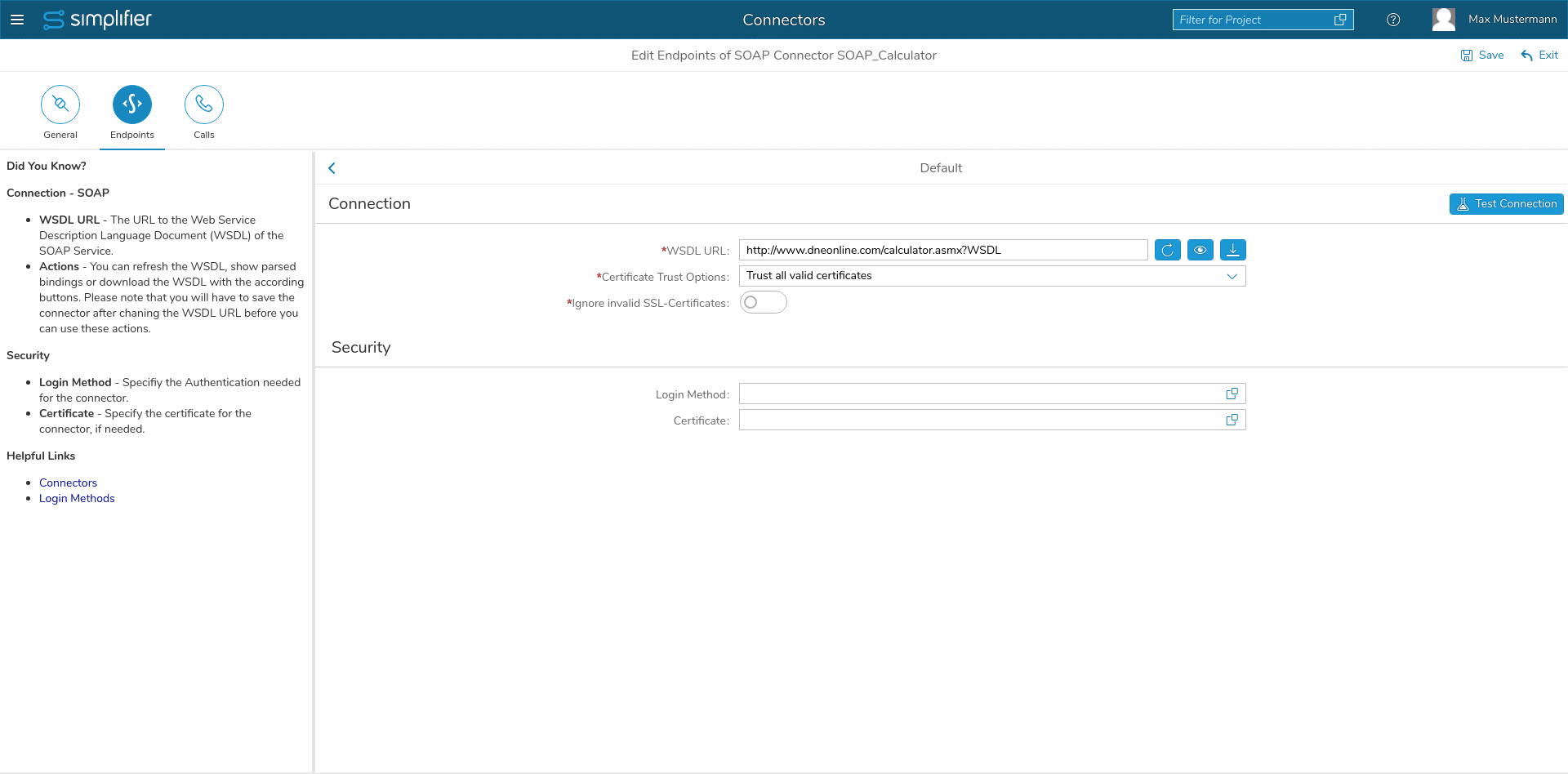 ---
WSDL URL
The URL to the Web Service Description Language Document (WSDL) of the SOAP Service. Please don't mix up with the SOAP Service Endpoint.
Actions
Actions are only available when editing an existing SOAP Connector.
You can refresh the WSDL, show parsed bindings or download the WSDL with the according buttons.
Please note that you will have to save the connector after changing the WSDL URL before you can use these actions.
Take a look at SOAP Connector Calls.